---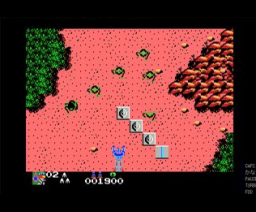 Original title

Cyborg Z

Developed by

Year

1991

System
Rating

(

1 vote

)

Sound

PSG

Kind

Game

Input Devices Supported

Keyboard, Joystick

Genre

Shoot-'em-up | Vertical


Licence

Commercial
Note

Title screen says "Made in Korea" :)

From http://www.hardcoregaming101.net/korea/part1/company-zemina.htm:

This seems to be one of the rarest Zemina games, after all by 1991 people had started to turn to more advanced hardware. The only known footage of this game originates from an owner in Japan. The company finally made the transition to Megabit roms (equals 128kB), so this contains a lot more graphics than previous Zemina products, as well as eight distinct levels. The character is a copy of the giant mecha Mazinger Z from the 1972 anime series, including his trademark Rocket Punch attack. The game has the same weapon system as The Three Dragon Story, with the multiple weapons that can be cycled through. It is much more forgiving, though, and the mecha is allowed a number of extra lives. Like the earlier game, Cyborg Z also suffers from the MSX's terrible vertical scrolling abilities.

Each one of the rather long levels has a mid- and final boss fight, the latter one takes place on a seperate screen. Afterwards, the player can earn upgrades in a bonus round.
Added on

11-11-2006

Last updated on

21-03-2017