---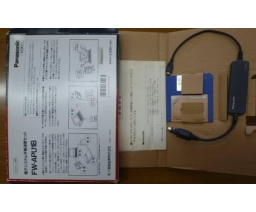 Manufacturer

Type

Other Communication
Note

Product name: 電子システム手帳通信セット (Electronic Organizer Communication Set) Price: 8800 JPY
A cable for exchanging data with electronic organizers. Usable with Panasonic word processors and electronic organizers. MSXs other than A1-WSX and A1-WX require Panasonic FS-SR021.
Whether it can be really connected to MSX is disputable since MSXs are not among the supported machines displayed on the box and the cable connector is not Atari joystick shaped as pictured in MSX FAN.
Mentioned in