---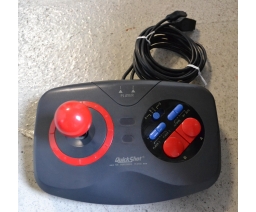 Manufacturer

Type

Joystick/pad
Wiki
Note

Maverick 1. This is a digital joystick from SpectraVideo and can be used by different types of computers .
there's a switch on the ack to choose , A=ATARI / COMMODORE , B=MSX , C=AMSTRAD , D=SEGA .
The Joytsick has a auto-fire function and two players possibility .