---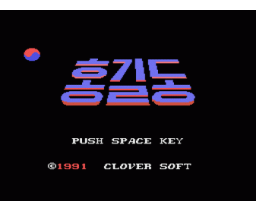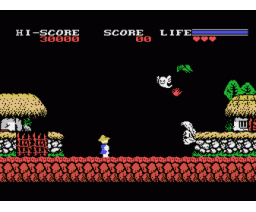 Original title

홍길동

Title translations

Hong Kil Dong (English)

Also known as

Hong Gildong

Developed by

Year

1990

System
Rating

Sound

PSG

Kind

Game

Input Devices Supported

Keyboard, Joystick

Genre

Platform


Licence

Commercial
Note

From http://www.hardcoregaming101.net/korea/part1/games-other1.htm:

An action game by Saeron System based on the traditional Korean story Hong Gildong-jeon. Hardly anything is known about the game, despite it being a giveaway at magazine raffles for years, but it offers a good opportunity to shortly introduce the story that has inspired many more games afterwards.

Hong Gildong is the son of a Yangban, the Korean gentry during the Joseon era (1392 to 1910). However, because his mother was a mere konkubine he finds himself at the lower end of the caste system. So despite being extraordinarily gifted, he has no perspective of social advancement, and isn't even allowed to refer to his father as such. Because he is marked as cursed, his family attempts to have him killed, but he flees and becomes kind of a Korean Robin Hood. At the end of several adventures, he conquers the demon-infested island Yuldo and establishes a nation without social discrimination.

The tale is popularly attributed to the 16./17. century scholar Heo Gyun, which is not entirely undisputed among historians of Korean literature.
Added on

08-02-2010

Last updated on

28-12-2017