---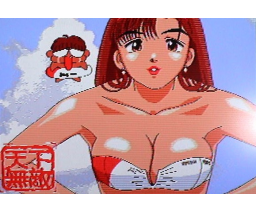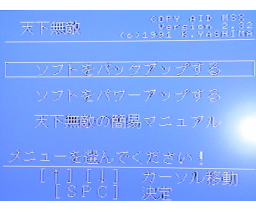 Original title

COPY AID

Title translations

コピーエイド (Japanese)

Developed by

Year

1989

System
Rating

RAM

64kB

Sound

PSG

Kind

Program

Input Devices Supported

Keyboard

Language

Japanese


Genre

Tool


Licence

Commercial
Note

Disk copy utility that was regularly updated (to circumvent new copy protection schemes). Oldest seems to be from August 1989, while the newest seems to be from July 1993. The package included a printed sheet with supported software it could copy, this sheet included a date 'version' which is inconsistent with the version displayed by the software itself.

e.g the printed sheet may show versions (dates really) like 89/08/26, 91/01/01, 91/06/22, 92/02/22, 92/06/20, 92/12/19 or 93/07/24. While the software itself shows a version like 2.20 or 2.32 (with just a (c) year).

The earliest known version mentions MSX, MSX2 and MSX2+ while later versions drop the MSX reference and add TurboR to the list instead. It is not known if the earliest version(s) were actually MSX1 compatible.
Added on

20-11-2016

Last updated on

12-10-2018