---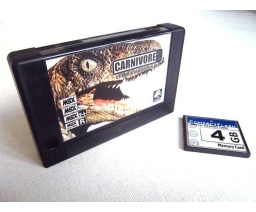 Manufacturer

Type

FlashROM
Wiki
Note

Multi cartridge designed by the Russian Bear Service Crew (RBSC).

EP2C5Q208C8 Altera CYCLONE II FPGA
8MB FlashROM
Nextor ROM on-board
2048KB RAM on board. 1024KB RAM Mapper, 720KB pseudo-MegaRAM.
SCC and FMPAC (with backup RAM support)
One CF Socket
NEXTOR and FM-BASIC ROMs on-board
Translucent cartridge case
Works on MSX1, MSX2, MSX2+ and TurboR
Proprietary software utility to manage all functions, load ROMs into flash memory, switch on/off several functions, etc.

Details

RAM Size: 1024 kB
Year Released: 2017