---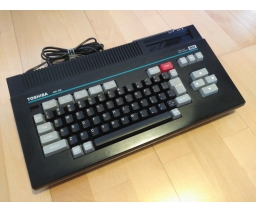 Manufacturer

Type

MSX 1
Wiki
Note

Italian market variation of the HX-20. Qwerty keyboard with accent key.

Box states HX-20I (but shows a HX-22 pictured), but the machine itself just has HX-20 on the top label. Check the label on the bottom to be sure of the actual model variation.

Built in English word processor.
Details

RAM Size: 64 kB
VRAM Size: 16 kB