---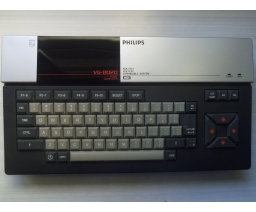 Manufacturer

Type

MSX 1
Wiki
Note

European MSX1 computer, 64kB RAM

Various regional and revised models of the VG-8020 were produced:

- VG-8020/00 PAL (First model, keyboard layout is QWERTY)
- VG-8020/19 RGB 50 Hz (Model for the French market, keyboard layout is AZERTY)
- VG-8020/20 PAL (QWERTY keyboard layout and revised main board)
- VG-8020/29 PAL (German QWERTZ keyboard layout)
- VG-8020/40 PAL (same as VG-8020/20 with a few fixes on main board)

In addition in the Netherlands there were a few "VG-8020 Holland Bingo" models. These came with a special "Holland Bingo" game cartridge, and the keyboard had been modified such that only certain keys could be pressed.

The system and box confusingly state 80K RAM, but this is actually made up of 64K RAM + 16K VRAM.
Details

RAM Size: 64 kB
VRAM Size: 16 kB
Mentioned in