---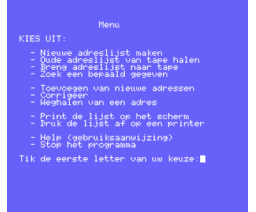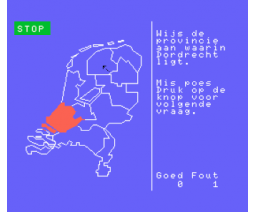 Original title

De Demo

Developed by

Year

1985

System
Rating

Sound

PSG

Kind

Demo

Input Devices Supported

Keyboard

Language

Dutch


Genre

Variety


Licence

Commercial
Note

This is a demo tape that came with Philips MSX computers. It consists of the following basic programs by W. Vliegenthart:
- Lanceer
- Adresboek
- Nederland/Aardrijkskunde
- Hexa Pion

Note that there is also a different version of De Demo, with different programs. The manual/inlay describes a DEMO and an OEFEN (practice) program.
Added on

13-12-2004

Last updated on

25-12-2017